Cleo Ice Queen is a hip hop artist, reality TV star and businesswoman.
The Zambian beauty is the most influential female hip hop recording star in East Africa, and her career is glittered with recognition and awards.
Here is Cleo Ice Queen's biography.
Cleo Ice Queen Real Name & Age
Clementina Mulenga was born in Lusaka on June 14, 1989. She is 31 years old.
Cleo Ice Queen Early Life
A middle child with two brothers and two sisters, Clementina's love to entertain started early, with her being the entertainment at her own birthday parties as a child.
She started singing at 11 years old, and at 15 she had a taste of fame, when she won a national talent competition on Back to School with a million.
Her nickname Ice Queen comes from her love of jewellery, and at 15 years old, Cleo stepped into a recording studio for the first time.
The principal at her high school Banani International School built a recording studio, and this is where she recorded her first song – Hands Up. After school, Cleo moved to South Africa where she planned on furthering her studies. She didn't complete her studies, focusing instead on her music career.


Cleo Ice Queen Relationship
Cleo has two daughters – one with a Congolese tycoons and with with Zambian rap star Kaladosha.

Her relationship with Kaladosha always hit the wrong note in tabloids. The couple were engaged when she fell pregnant, but she never walked down the aisle. They even collaborated on a love song Umbrella, but there was no happily ever after for them.
Kaladosha even tried to sue Cleo for full custody of their daughter, after their relationship ended. On Wezi'a song Munanitema Cleo referenced their 10-year age gap as one of the reasons for their break up.
Cleo Ice Queen Career
In 2011, Cleo started her music career, releasing her first single
Big
Dreams
– which was one of Zambia's biggest songs of the year. The same year she released a mixtape
Topic
of
Discussion
and she joined South African superstar
Khuli Chana
on his track
Tswa Daar
, which also featured Nigeria's Ice Prince and South Africa's
AKA
and
Reason
.
In 2013, Cleo became a household name when she was announced as a contestant on Big Brother Africa: The Chase. The reality show takes place over three months and sees TV cameras filming every second of the contestants time in the house.
Cleo was in the house for all 91 days, and was named as the runner-up to eventual winner, Namibia's
Dillish Mathews
. Although Cleo did not win, she has stayed in touch with her bestie Dillish.
With her fame cemented, it was time for Cleo to get to work and was she busy. Hosting a football show Bola Yapa Zed on SuperSport, which only focused on Zambian football, saw her entertain households every week. Se quickly made a name for herself as a TV presenter and an MC for the must-attend events in Zambia.
She also appeared on the music show Coke Studio Africa, where she collaborated with South Africa's Bucie on a song Simunye – which they performed in both their mother tongues Nyanja and isiXhosa.
The reality TV star, alongside Kuni and Thandi got into the bad books of Zambia's Religious Affairs, when they deemed their TV show to be inappropriate.

The organisation contacted the broadcaster Zambezi Magic, and demanded they cancelled Lusaka Hustle Show, claiming the show's content displays immoral behaviour. Eventually after the show's suspension was lifted, producers decided not to renew the show for another season.
A fan favourite of Zambezi Magic, Cleo Ice Queen also hosted the channel's Dreams, and with her Big Brother Africa: The Chase Housemate Sulu, they hosted Zipezemo mumahafu Airtel Show. In 2015, Cleo was also cast in a lead role in the TV series Love Unloved.


Being in the spotlight and working all of the time, Cleo Ice Queen releases her debut album Geminice in 2016 – the album name a play on her star sign and her nickname.

The standout tracks on the album catapulted Cleo's status and cemented her place in Zambia's music industry. Some of the biggest songs from her debut album include Turn Up, Addicted and Autobahn.
Since the release of her debut album, Cleo Ice Queen has released more music, keeping her fans jamming – some of the songs include Xo
Fever
,
Gimme
dat
and
Secure
the
bag
. In 2018, Cleo Ice Queen reunited with her
Big
Brother: The Chase
Housemates for the song
Lights
. Featuring the series winner Dillish Mathews, the video was directed by another of the
Big Brother Africa: The Chase
Housemates – Namibia's
Maria Nepembe
.
In 2020, Cleo released her single, Sensation after having been off the music radar for a while.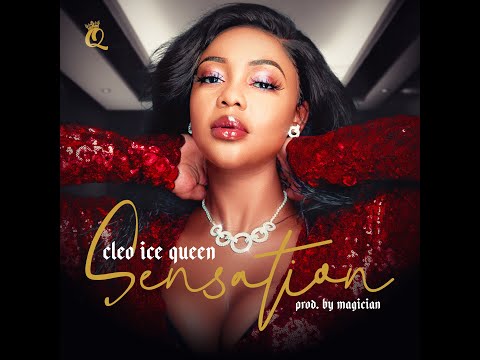 Cleo Ice Queen Awards
A year after the release of her debut album, the awards started rolling in.
In 2013 she won Best Female at the AFRIMMA Awards, winning again in 2015. Cleo's also been awards Best Female at the 2017 Sun Kwacha Music Awards.
In an interview, Cleo mentioned how honored she was for being recognised by the music industry, but she still has her eye on more awards – including the Grammys and the Zambian Music Awards.
Cleo Ice Queen Brand Endorsements
Cleo also stepped behind the microphone as a co-host of 96.5ROCK FM's drive time show alongside KB and Sebastian Dutch. In between the music and TV show's, the rapper was appointed as brand ambassador for a few brands, including MTN, China's Legal, OxyGym and SOFTCARE Diapers.
As a Global Citizen ambassador she highlighted Zambia's issue on hungry children, asking the government to do better to put an end to hunger by 2030. She was also an ambassador as part of the fight against Ebola campaign.
Cleo Ice Queen Net Worth
Cleo's net worth has been estimated at $4 million, with most of her earnings coming from her music career. Her performances come at a cost of about 14 thousand Kwacha.
With Cleo Ice Queen's career on the up and up, hopefully a new album on the way, her fans won't have to wait long to see what she'll be busy with next.
Keep up with Cleo Ice Queen's life and check out her
Instagram
.
Main image credit: ZAlebrity.com