Cleo Ice Queen
has finally dropped her long-awaited music video for her hit song Sensations... and we were never ready!
Channeling her inner goddess, Cleo bumps, grinds and twerks up a storm in the video for the single which was released earlier this year.
The media personality - who claimed the video was set back due to the
Covid-19 pandemic
- was the creative genius behind the sizzling shoot, featuring lots of sexy choreography and slinky.
She even designed all her own looks - talk about talented!
But despite the delay, the Ice Queen herself has not disappointed!
Watch the video below;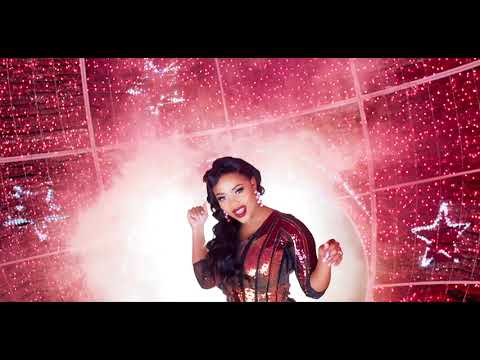 Meanwhile Cleo has also collaborated with the likes of Chef 187,
B'Flow
,
Mampi
,
Wezi
and more for a song celebrating
Zambia's 56th Independence Day
last weekend...
She wrote alongside the video which was posted on her social media page; "[We] are honoured to present this special gift that's at the heart of every Zambian. As we stand and sing, proud and free, we remember that together we can build a stronger future".
Read more:
Bobby East Announces New Dates For Concert Delayed By Coronavirus
Image credit: YouTube