Elton Mulenga who is popularly known as Yo Maps is a music producer, singer and a songwriter. He's had numerous hits that have received much airplay.
Yo Maps rose to fame with his hit single 'Finally' which left fans begging for more. Since then, he's done nothing but give the fans what they want and it seems nothing can stop him.
Here's a look at his biography.
Yo Maps Age
Yo Maps was born on 29 November 1994. He is 25 years old.
Yo Maps Early Life

His father is Muyunda Mundia and Yo Maps said he was influenced by his father to develop an interest in music.

Yo Maps was born in Kasama but later on later on moved to Lusaka where he grew up. At the age of 18, he moved to Kabwe in the Central Province


Yo Maps Girlfriend
Yo-Maps
once dated, model and influencer Kidist Kifle. Though they say 'what the heart wants, the heart gets' many were not pleased with his choice in women.
According to reports, Kidist, who had been dating the rapper for several months, was ambushed by a group of livid fans at the Kabwe Mall in Zambia. Although the reasons remained unknown, it may possibly had something to do with another star Kidist dated - the late singer
Daev
.
A video was leaked that went viral on social media with Kidist physically Daev as she demanded for an apology from him. Fans were quite furious about this and it even got to a point where they speculated that Yo Maps had dumped her. However it seems that is far from the truth and they are still together.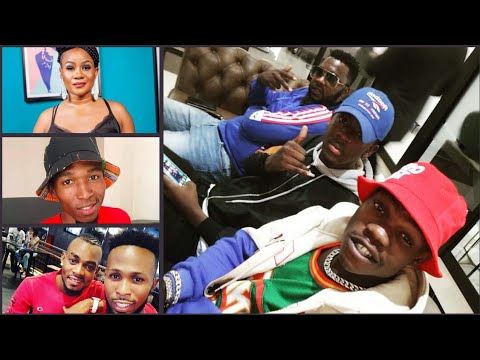 Yo Maps is currently dating Mwizukanji and the couple welcomed their baby girl, Bukata Joanna Mulenga
Yo Maps Career
It was in 2008, that Yo Maps developed his interest in music and at that time he started as a gospel singer.
In 2016, Yo Maps released his first single Njikata Kukuboko, featuring DRIMZ which was a hit in Kabwe. Yo Maps has released other hits such as
Doctor Wandi (featuring Jae Cash), Mama, My Marita (featuring Shake Sugar), Kontolola (featuring Kaladocious), Shake It and Tulepwishanya (featuring Drifta Trek)
and
Keka Keka (featuring Je Max).
When he released his hit single 'Finally' in 2018 that's when he rose to prominence in the music industry.
"The song talks about a person who has been looking for a right partner after going through failed relationships. That's all about Finally,"
Yo Maps said.
When talking about why he decided to feature Macky 2 he had this to say;
"Macky 2 is my friend. He has been listening to my songs, he has been following my work and he agreed to do the song together with me,"
Yo Maps, who is also a producer, explained.
"The song suits him [Macky II] in terms of how I organised the beats and instruments, and everything. So I thought if I collaborate with him, it will make a lot of sense."


His single
'I'm Sorry'
is undoubtedly one of his songs that will keep you on the dance floor and you wouldn't want to leave.
In 2020 the song
'Only for You'
was released where he worked with Firemann and he also collaborated with Neo on
'Machanic'
.
YoMaps Awards & Nominations

His music has seen win some awards and nominations during the course of his career. Here's the list below:

2019 - Best Artist at the Kwacha Music Awards (Won)
2019 - Best Maistream at the Kwacha Music Awards (Nominated)
2019 - Best Collaboration at the Kwacha Music Awards (Nominated)
2019 - Song of the Year at the Kwacha Music Awards (Won)
2019 - Best Male Newcomer at the Kwacha Music Awards (Won)
2019 - Song of the Year at the Ngoma Awards (Won)


Yo Maps Controversy

Yo Maps released his cool merchandise in 2020, but the reception it received wasn't what he expected. It didn't look good for the Kumoba singer if the responses from his potential market were anything to go by.




"I can't wear this hood it's awful please,", claimed one fan, whilst another added; "Your colors are horrible...your music is lit but that hoodie is ugly"
Yo Maps Business
Besides his career in music, he's also an entrepreneur who has his own fashion line.
Yo-Maps released a range of merchandise - a cool and colourful set of hoodies bearing his name. The singer revealed his new fashion line on Facebook to his almost 500k strong followers, who immediately voiced their opinions on his merch.
Yo Maps is truly focused on giving his fans great music and it seems his career is far from over. Wonder what he has in store next.
Read next:
Roberto Banda Biography: Age, Early Life, Education, Marriage, Career, Awards & Nominations, Business, Net Worth

Main image credit: Instagram